Music is a daily part of our life. One cannot pass a day without hearing a single tone of music either directly or indirectly. Since Sony Walkman revolutionized portable music players, there has always been a craze for listening to music on the go. Currently, smartphones are the gateway to almost everything, which also includes music. Hence, if you have an Android smartphone, then you must consider using the below-listed best music player apps to further improve your experience.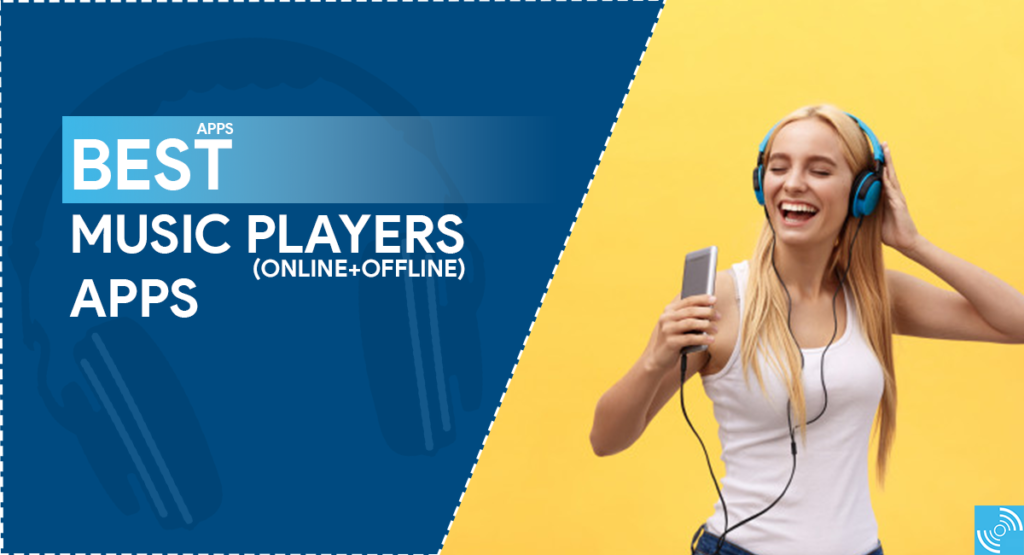 The music listening experience has evolved since the past few years. The dependence on CD, Pendrivers and flash drives is eliminated with the advent of online music streaming services such as Spotify, Gaana, YouTube Music, Apple Music, etc. However, there are some users who still rely on old music listening ways. To help both types of music listeners we have created a list of best apps for both Offline and Online Music Players.
Gone are the days of MP3 playback, streaming is the new way of doing anything, whether it is music, video, or even game for that matter. Therefore, we have created separate lists for both music streaming apps and offline music player apps to help you choose the better one.
Have a Look at our other Best Apps guides by heading to unique best Apps Portal.
Best Online Music Player Apps for Android
The list consists of online Music streaming apps. Most of the apps need active subscriptions to enjoy music without any advertisements.
Spotify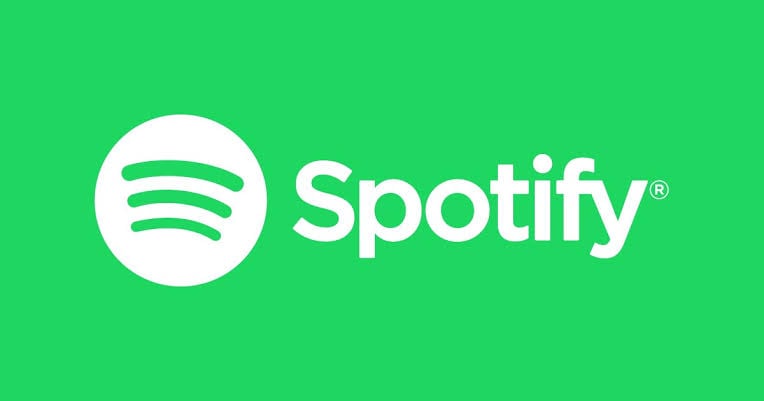 Spotify is hands-down the best music streaming app you can use on your Android smartphone. From vast libraries to intuitive design, there are only a few apps that come close to it.  The service offers you a free tier with advertisements and three premium plans known as 'Spotify Premium' for $9.99, $14.99, and $499 for individuals, family (6 accounts), and student respectively for a month. Additionally, the student plan comes bundled with ad-supported Hulu and SHOWTIME.
Key Features:
High Quality
Family PLan
Public Playlists
Cross-platform compatibility
Install Spotify from the Play Store
YouTube Music

As the name implies, this music streaming service is offered by YouTube, which incorporates both video and music in a single app. The app design is reminiscent of Spotify, with good UI elements providing a great experience. YouTube Music comes bundled as part of YouTube Premium subscription, which offers ad-free videos and music, picture-in-picture mode, background video playing, and more. It costs $11.99 / month for individuals. YouTube Music can also be subscribed standalone at $9.99, but in our opinion, getting the whole package at $11.99 is the best deal.
Key Features:
Super Audio Quality
Google Cast and Google Assistant Support
Playing Personal Playlists vi Google Assistant
Home Screen Widget
Ability to choose a download location
Install YouTube Music from the Play Store
Apple Music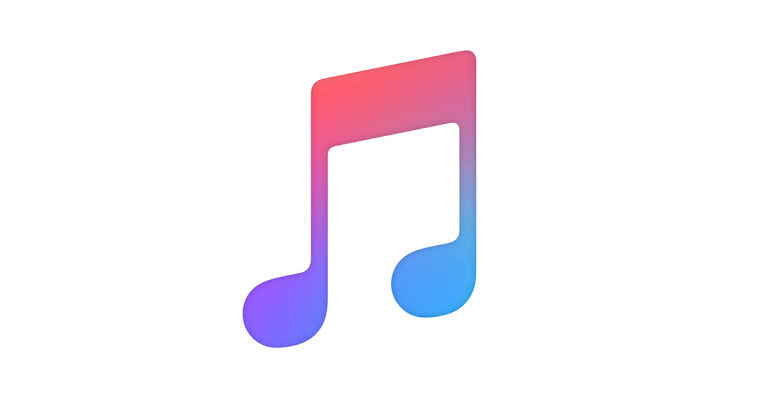 If you were a long-time Apple user and switched to Android recently, there's nothing better than Apple Music since you might have been using It for years generating favorites and playlists. However, the app experience will not be seamless as on Apple devices, so do note that. As for long-time Android users, they are better off with the first two apps. One-month Apple Music subscription costs $10 and $5 for individuals and students, respectively. The iPhone maker also provides a Family plan at $5 per person for up to six members.
Key Features:
Local Broadcast Radio Stations
Top Music VIdeos playlist
Search by Lyrics
Curated Playlists from editors
Every Mood and Playlists
Install Apple Music from the Play Store
Prime Music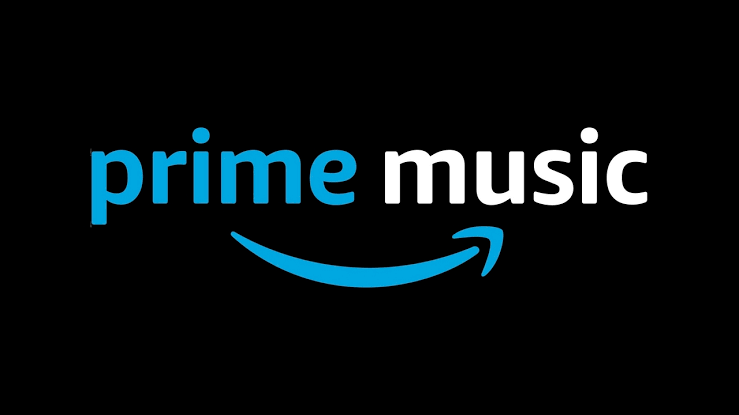 From Amazon's Den, Prime Music app offers a good song collection with a free subscription with Amazon Prime Membership. It is a perfect match for the users who would love to listen to songs of different artists like the radio station. Amazon Prime Music offers over 40 million songs under its Unlimited paid-membership. There are unlimited skips while listening to songs. However, Amazon Priem Music does not support its own song upload like the Play Music service.
Key Features:
Access to Over 40 Million Songs
Unlimited Skips
Content for every language and country user
Free with Amazon Prime subscription.
Install Prime Music from the Play Store
Best Offline Music Player Apps for Android
AIMP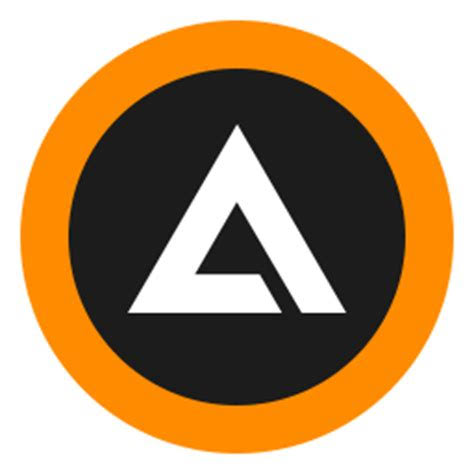 AIMP is one of the best local offline music players out there. It supports a plethora of audio formats and features material design with support for themes. Thus, you do not have to look at the same screen every day. It also comes with several other features like HTTP live streaming, internet radio, play from Windows shared folders (using versions 1 and 2 of Samba), and lots more. Above all, the app is free from the Play Store, and it is also available for Windows platform.
Key Features:
It is simple to use
10-band equalizer support
Multi-channel audio mix
Support for all types of audio formats
Install AIMP from the Play Store
Poweramp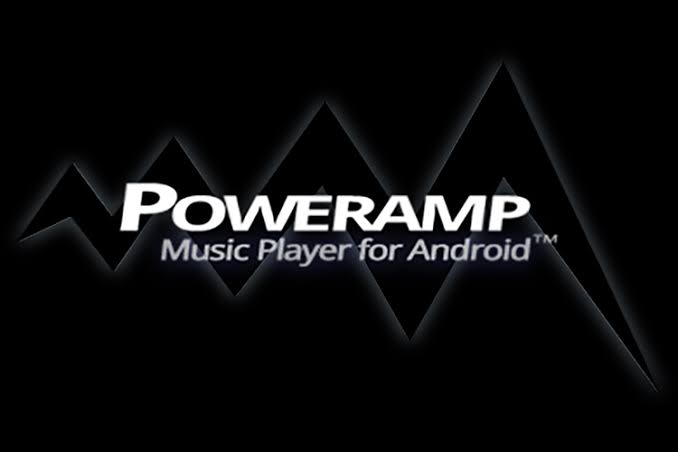 Poweramp is the oldest name in the Android world, and it has been a go-to music player for several years. Even today, it is one of the best music players to be worth considering. It features all the goodies like theming, support for a variety of formats, Android Auto, Chromecast, and Google Assistant along with unique UI, gapless playback, and a ton of other useful features. But unlike AIMP, Poweramp does not come free as the full version of the app costs $4.99. Anyways, you can try the trial version before investing in it.
Key Features:
Intuitive Interface with never-ending features.
Chromecast Support
Support almost every music format.
Equalizer for bass and treble control.
Mono Mixing and Stereo Expansion Mode.
Visualizations and custom UI.
Install Poweramp from the Play Store
Install Poweramp Full Version Unlocker
BlackPlayer EX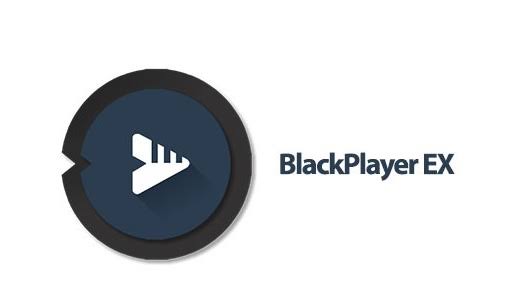 BlackPlayer EX is yet another good music player with support for several formats, theming, which even includes different fonts and a ton of other features without ads. That being said, it is not free but cheaper than Poweramp at $3.59. There was a free version earlier to try out limited functionalities. However, it has been removed now. It offers 6 extra fonts, 11 color accents, and eight additional now playing themes in customization.
Key Features:
Custom EQ Presets
Chromecast Support
11 Color Accents
Minimalist and simple design
Lyrics viewing and editing
Install BlackPlayer EX from the Play Store
Rocket Player For Android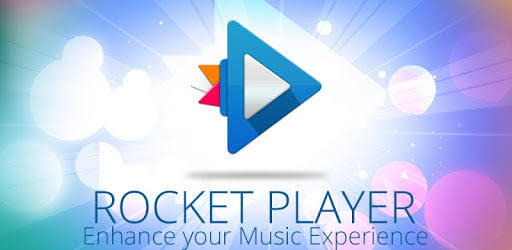 A simple yet intuitive music player for Android with support for 10 band equalizer and custom theming. It also supports embedded lyrics feature, tag editing, sleep timer, Chromecast support, Android Auto Support, and batch Selection. The user can also show the player controls while playing on the lock screen. It supports various formats like mp3, ogg, wav, alax, flac, wv, and others.
Key Features
Chromecast Support
Android Auto Support
Support for the equalizer and 30+ themes
Detailed view of every song.
Install Rocket Play from Play Store
These are some best online music streaming and offline music players for Android. If you have any better recommendations, then let us know via the comment below.
Related: Best apps to automate tasks on Android device